This year is first time for Canadian Federal government to have Mid-Autumn Festival Reception in Parliament Hill, held on Oct 4th, 2017. There are over 200 distinguish guests from Chinese communities and Asia communities cross the country, gathering on Parliament Hill to celebrate the mid-autumn festival, also known as the moon festival. It is a time for families and friends to reunite under a full moon, eat mooncakes, and enjoy time together. These family reunions multiply our blessings and enhance our mutual understanding as Canadians.
Canadian Prime Minister Justin Trudeau attended and addressed, and he congratulated Happy Mid-Autumns in Chinese, stressing that Canada will strive to deepen and expand all-round and multi-level cooperation with China. Canada will further enhance cultural exchanges and economic and trade exchanges between the two countries, bringing more development opportunities to the peoples of two counties.
Janet Liu, president of Art Saving Life Foundation, has been honorably invited to this special event due to the outstanding contributions to local community and hospital on art therapy and health lifestyle promotion.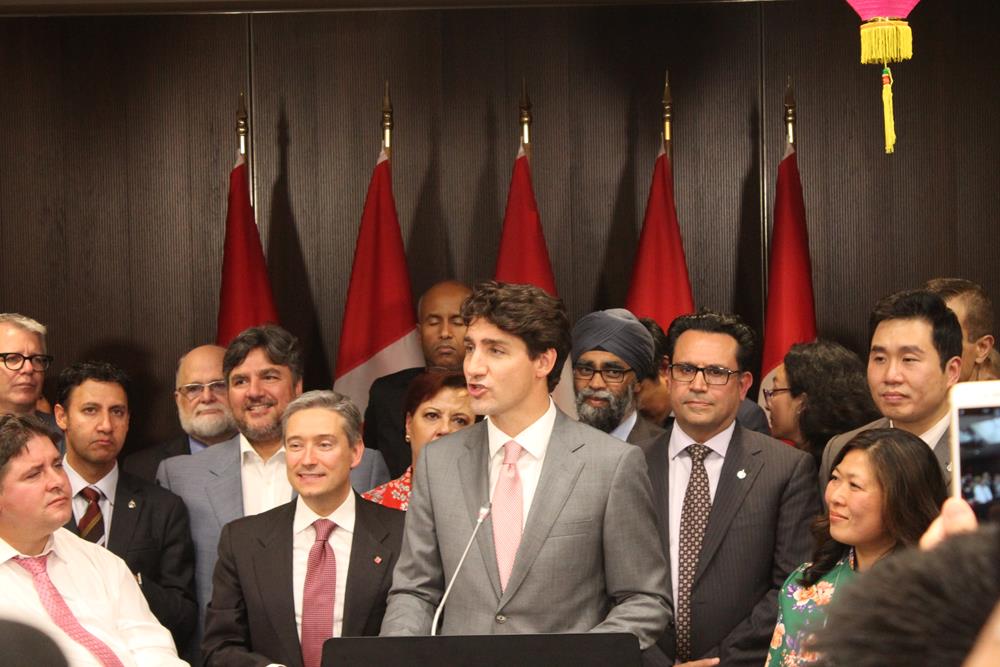 Canadian Prime Minister Justin Trudeau congratulated Happy Mid-Autumns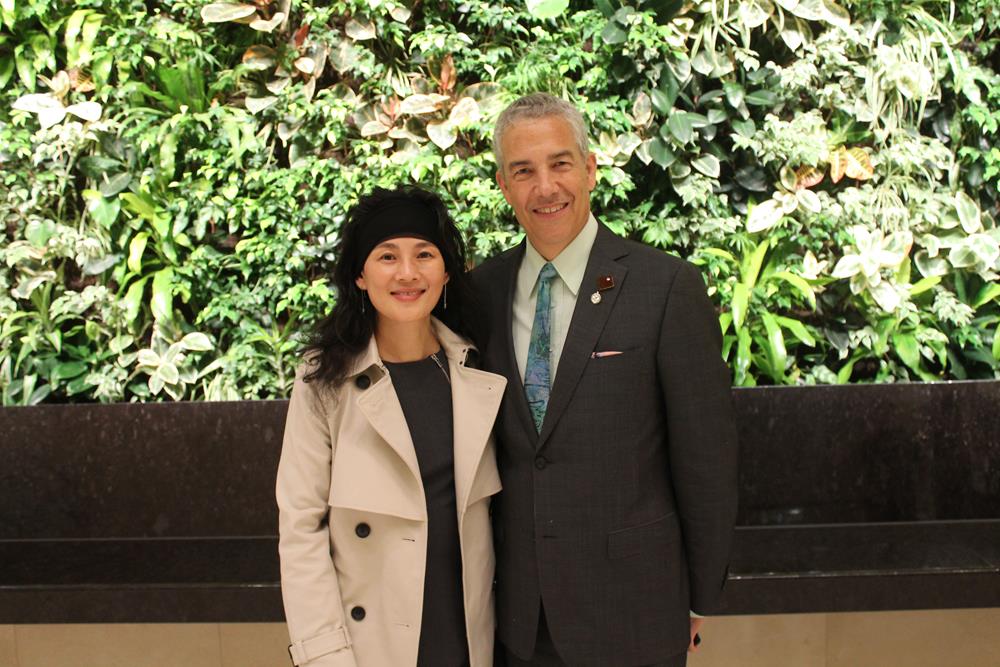 D.D.O. MP Frank Baylis and Janet Liu

Prime Minister Justin Trudeau wishing a Happy Mid-Autumn Festival! 中秋快樂!