Aug 30th, 2010 is special day in Art Saving Life Foundation history, we made donation and created "Art Saving Life Foundation Graduate Scholarship" in Creative Arts Therapy at Concordia University,Montreal, to award the excellent student in Art Therapy master programs.
The Department of Creative Arts Therapies offers three graduate level programs:
# Master of Arts program, options: Art Therapy and Drama Therapy
# Graduate Certificate in Music Therapy
Concordia is the only Canadian university to offer full professional, master's level training in the creative arts therapies. Its commitment to maintaining the integrity of each therapeutic art modality while fostering a working understanding of the principles of the allied arts in therapy enables graduates to establish innovative, interdisciplinary, therapeutic partnerships in the workplace. The master's program has been instrumental in the expansion of this growing field by setting vocational standards, producing trained professionals, and promoting awareness of the benefits of the arts therapies among health care administrators.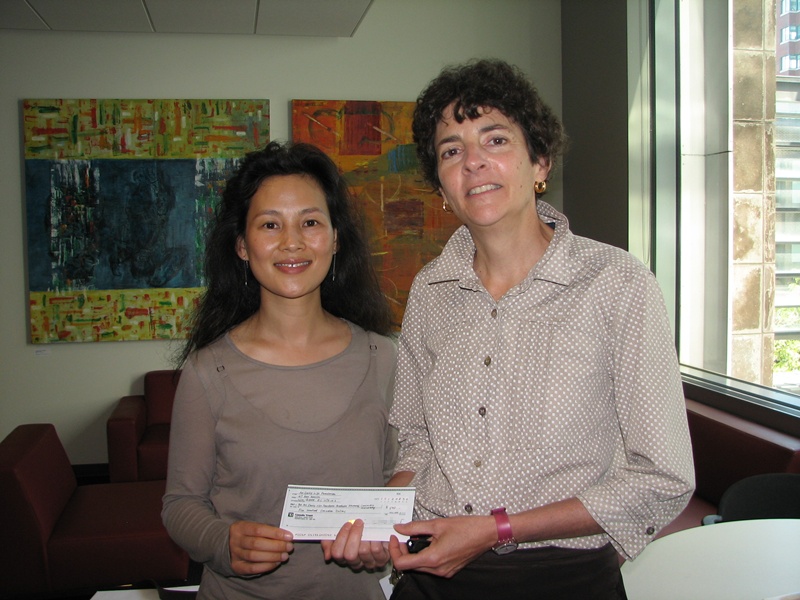 Janet Liu and Suzanne Bélanger (Principal Director of Development, Faculties of Engineering & Computer Science and Fine Arts, Concordia University)